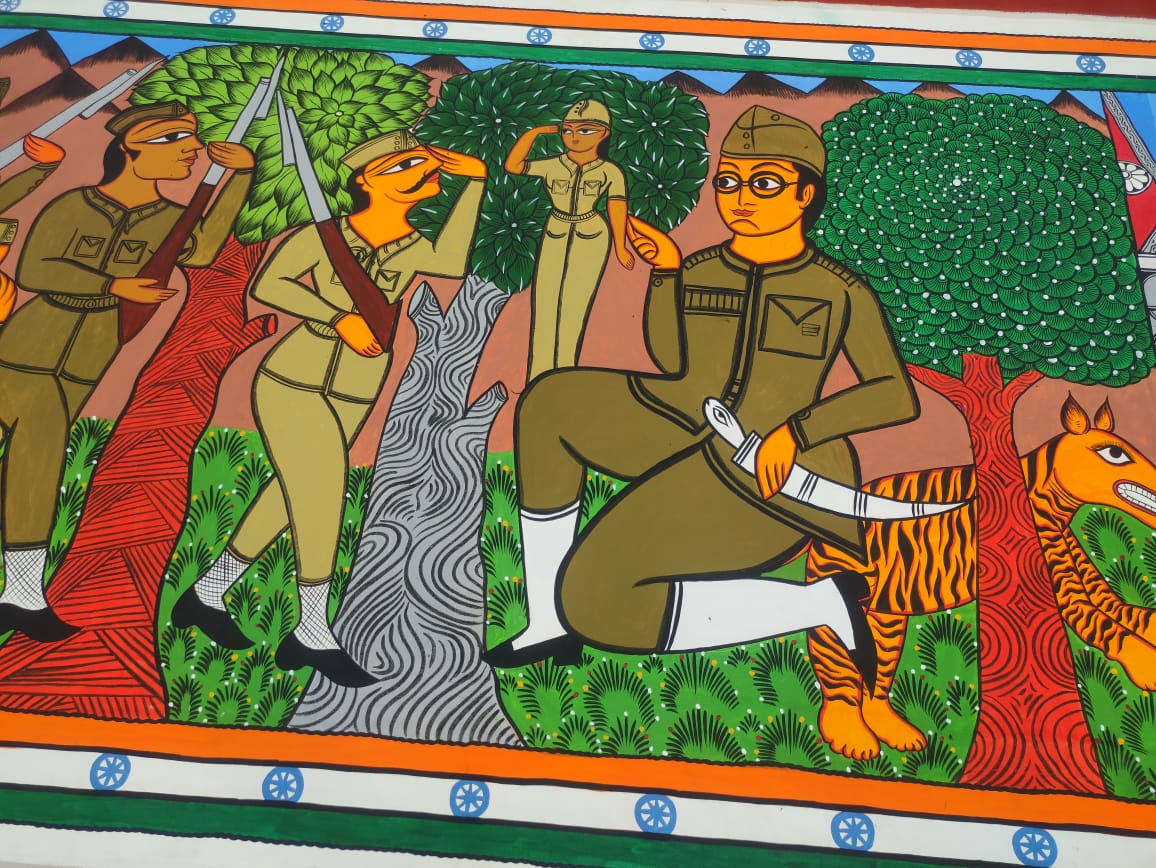 Kolkata: He hails from a very unpromising village of Midnapore district of West Bengal. Yet, he has conquered the world by his immaculate art on scrolls depicting the valours of India's freedom movement, particularly the heroes who fought for the country's freedom. Bahadur Chitrakar, a resident of Naya Village of Pingla region of Midnapore in West Bengal has earned a reputation as a master trainer of Patachitra, an art traditionally used as a storytelling aid. Bahadur though specialises in traditional and Kalighat Patachitra styles, his other works of art include the valour of Netaji, Matangini Hazra and last but not the least Bharatmata in scroll. These paintings of storytelling have already earned recognition from several quarters.
The scroll painting on the valour of Indian revolutionaries for India's freedom by Bahadur and many of his Patua brothers from West Bengal, like Manoranjan Chitrakar, Chandni Chitrakar, Mohiuddin Chitrakar, Qurban Chitrakar, Sabina Chitrakar, Malay Chitrakar, Samir Chitrakar will be showcased at Rajpath, New Delhi during Republic Day celebration, this year.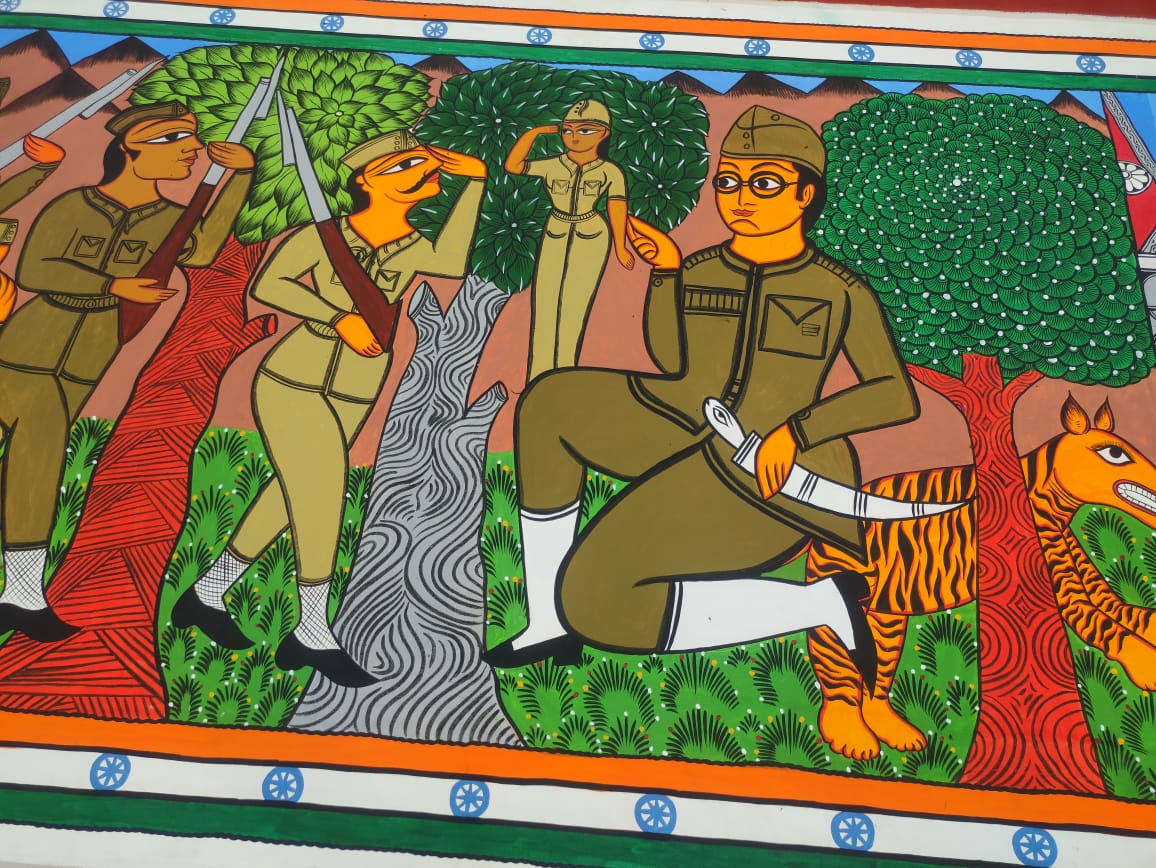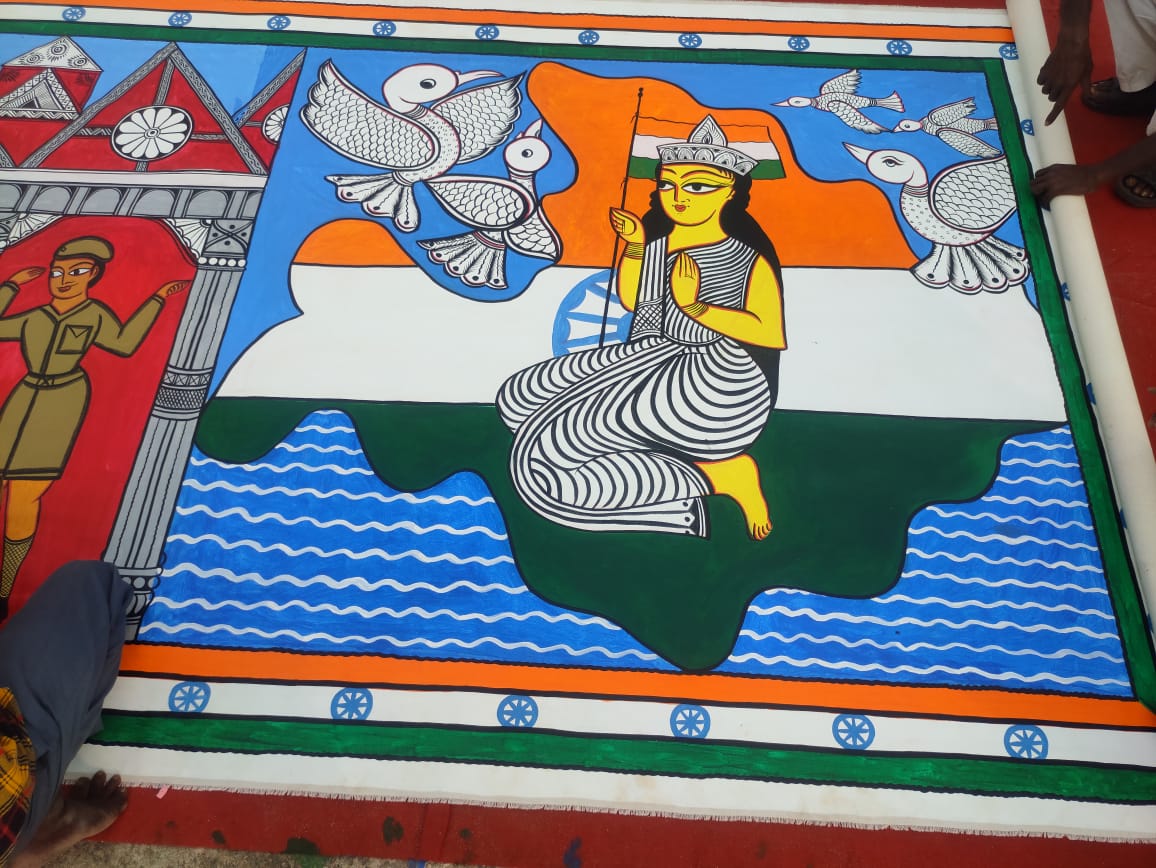 Earlier the Chitrakars would revolve around stories borrowed from mythological texts but now several artists of the community take inspiration from politics, social issues, international events, etc. This experimentation is not just limited to the themes but also extends to the medium used for showcasing their work. Wood, textile, terracotta are some of the mediums apart from handmade paper on which the art is now practised.
Patua art or Pata chitra may not be as popular as several other forms of folk art but with its bold colours and interesting themes it has earned applause from not only the country but abroad also.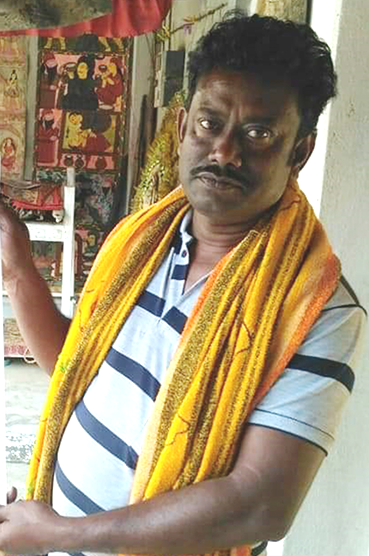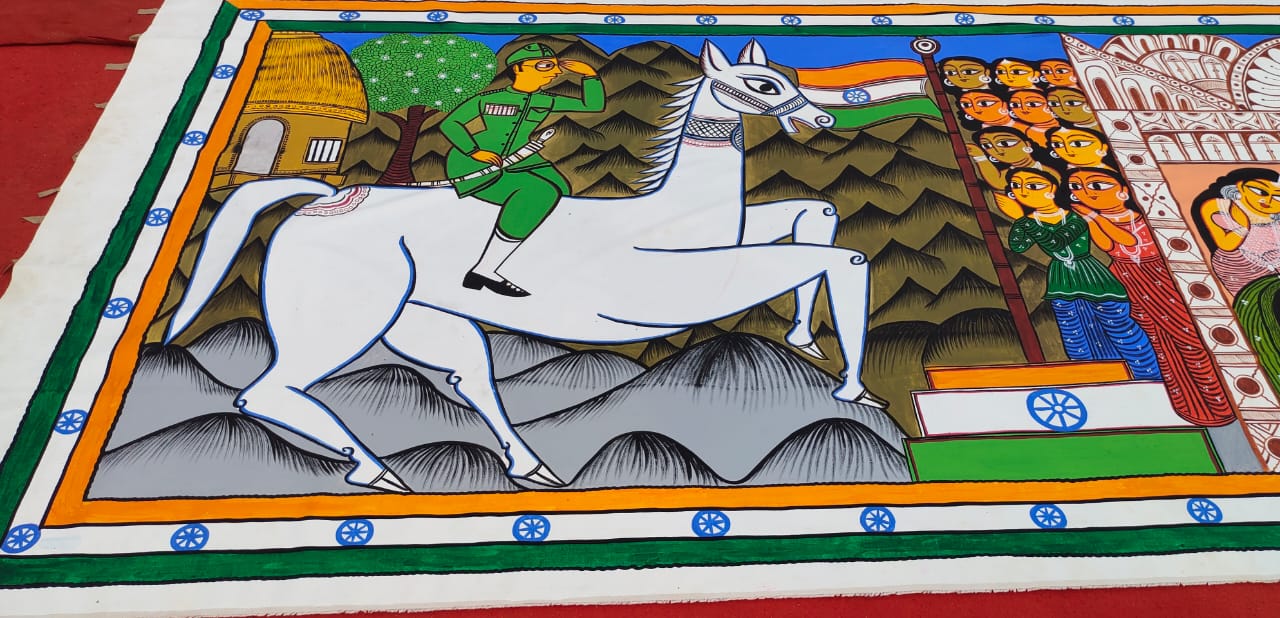 Bahadur has already established a museum at his own residence at Naya, to preserve the heritage of Pata so as to make the people of the country aware of this traditional art form and also to help the research workers on the same from the globe praise such a noble attempt.
It is also to be mentioned that Bahadur Chitrakar and many other Patuas of West Bengal participated in 'Kala Kumbh-Azadi Ka Amrit Mahotsav', the artists' workshop on painting scrolls measuring approximately 750 metres, representing the tales of valour of unsung heroes of India's freedom movement organised in association with Ministry of Culture and Ministry of Defence in Bhubaneswar and Chandigarh recently.