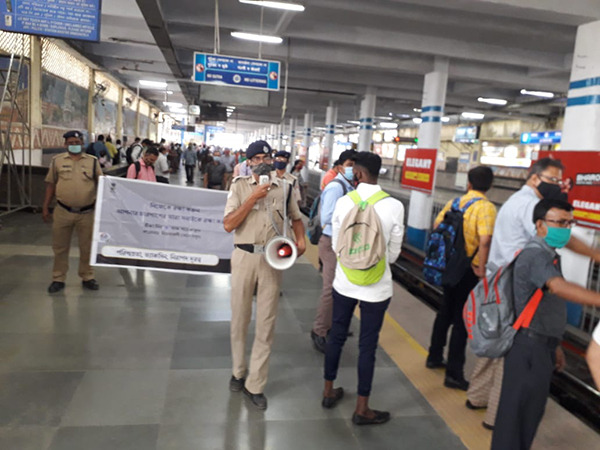 Metro Railway authorities have taken up 'No Mask, No Metro' campaign since the resumption of Metro services in order to make the commuters aware about the deadly nature of the Covid virus and to stop the spread of this pandemic.
Regular announcements are made through the Public Address System and banners and posters are o­n display at all the Metro stations in order to make Metro commuters aware about the COVID Appropriate Behaviour. Metro Railway Protection Force (RPF) is also regularly conducting this campaign in running Metros as well as at stations. The Covid Awareness videos are also played o­n platform TVs.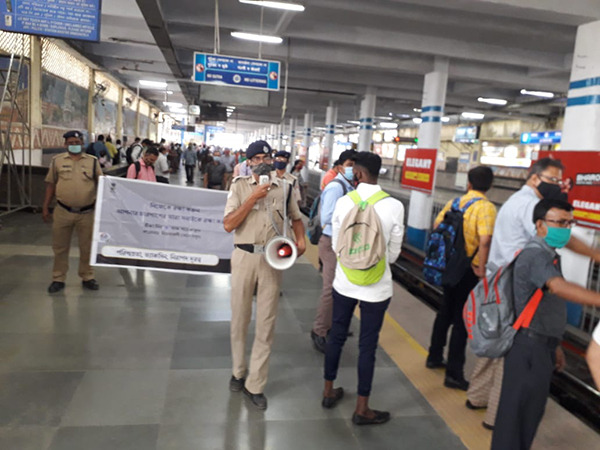 In this campaign, Metro commuters are specially requested to wear masks properly and maintain social distance in the Metro premises. Focus is given to sanitisation of hands for which sanitiser dispensing machines have already been installed at all the Metro Stations. Metro commuters are requested repeatedly to sanitise their hands before boarding the Metro in order to stop the spread of this deadly disease. O­n-duty Metro staff are regularly requesting all to co-operate with them to stop the spread of Covid.